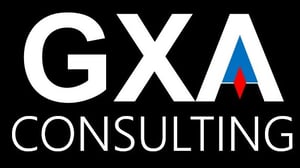 It's a great time to be in aviation with new and emerging users, and new technologies supporting these operations. GXA Consulting is focused on serving aviation clients and we'd love to chat about how we can help.
Bob Lee, Owner
Crewed and Uncrewed Airspace Users
Airspace Integration and traffic management concepts for new and emerging airspace users. Includes very low-level to higher airspace operations.
On-board and ground-based systems for both crewed and uncrewed aircraft
Aviation Systems & Services
Communication, Navigation and Surveillance systems.
Digital services for air traffic management including networking and cyber security.
Performance-based air-to-ground communication systems.
International Regulations & Standards
Regulations and technical standards addressing equipment design and certification requirements, aviation services and air operations.
Aerospace Consulting
GXA Consulting is an aerospace consulting company providing engineering and business services to crewed and uncrewed aircraft operators and manufacturers, aviation systems and component manufacturers and aviation service providers.
We posses a broad range of skills to help you with your project across its life cycle including strategic planning through systems engineering and integration testing.
Systems Engineering
Systems engineering design and analysis for aerospace systems including:
Aircraft communications, navigation and surveillance

Uncrewed aircraft systems

Traffic management automation systems

Air-to-ground communications systems and networking
Airspace design and integration of emerging airspace users
System architectural design to support integration of new technologies into aviation systems
Technology roadmaps and maturity assessments
Tradeoff and feasibility analysis
System design and integration engineering services
Strategy Development
A good strategy can be a powerful tool in guiding teams. At GXA Consulting we work with aviation clients to define business and technical strategies to achieve your objectives.
A few examples:
New product or service introduction and associated technology roadmaps

Responding to changes in market or competitive dynamics

Proposal strategies for capturing new business
Contact us
We're happy to talk about your needs
+1 (319)440-1224 info@gxaconsulting.com